Annecy Haute Savoie Athlétisme brings a large number of runners, volunteers, judges and managers to promote a passion for athletics and running in the beautiful city of Annecy.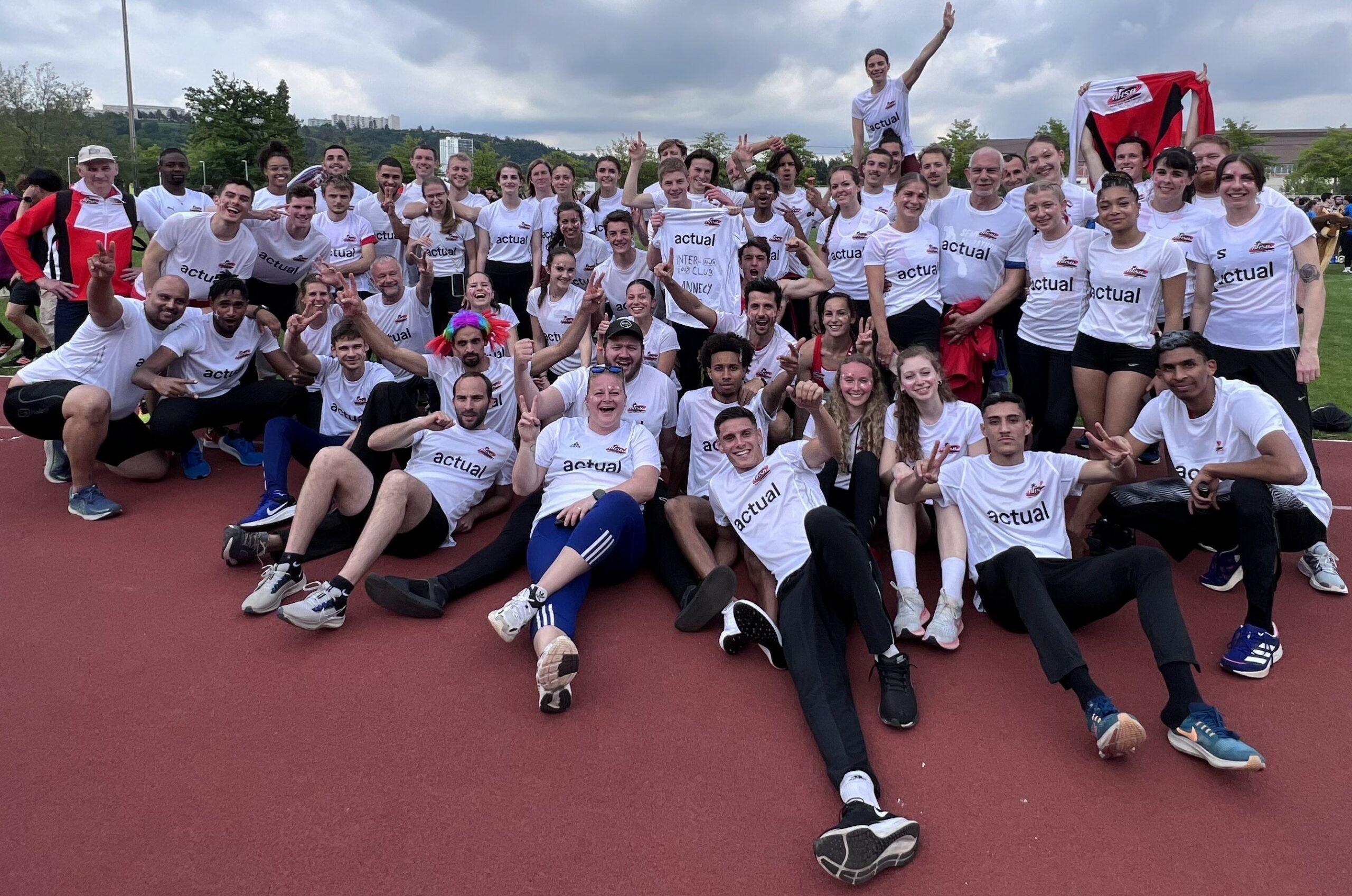 How it all began
1980 – 1987 :
Creation of the Lake Annecy Marathon in 1980 by Joel GRUZ, president of the Athletic Club of Annecy (ACA)
1st official Marathon on 20 April 1980 with 185 classified runners
Organisation of events until 1987
1988 – 1990 :
Merger in 1988 of the ACA and the Salésienne Athlétisme which becomes the Salésienne Athlétic Club
Organisation of events until 1990
Our President
A word from Claude Plisson:
We are proud of our 40 years of experience in the event industry. Today, as head of the new organising team, I wish to highlight the skills of each person. 
It is by focusing our work on sharing that we will be able to move forward and invent or reinvent the events of tomorrow. 
Athletes, volunteers, parents, children, coaches, judges, wherever you are or whatever your age, join us.
Annecy Haute Savoie Athletics, a club open to ALL and a school of life !
How everything continued
1993 – 2021 :
Merger in 1993 of the Salésienne Athlétique Club and the Club Athlétique Ambilly, Cluses et St Julien en Genevois.
Creation of the brands in 2014 to protect the events and offer you the best possible experience.
New management team in place by end of 2020
Resumption of post COVID events on 25 & 26 September 2021 
A passion that is passed on
Alone we go faster, together we go further. The AHSA is first and foremost the history of a group based on sharing and transmission.
The coaches pass on to the athletes
The athletes pass on to the younger ones and to the public
The volunteers pass on to the runners
The club passes on to its partners, etc.
A never-ending cycle that allows us to understand the human value and the importance of passion.
Be the master of your life and if our philosophy fits you then join us and push yourself !
Participate in this sporting adventure
BECOME A SUPER VOLUNTEER !
Sign up and join our team as a volunteer to run and supervise our sports events. The success of these events depends largely on your motivation.