Join us in a project that makes sense! 
Play a role in preserving our biodiversity by supporting our project focused on beekeeping and supporting this sector.
Donate freely, or take part in our races. 5% of the amount of your bib can be returned by selecting the option when registering.
A project for our Bees 
Solidarity, we live it in the organization of races for the benefit of associations like the AHSA, the 27th BCA, La lute contre la Mucoviscidose, etc. But also daily, by our cooperation with a large number of French beekeepers committed to the protection of our bees that play an essential role in pollination Spermatophytes or seed plants.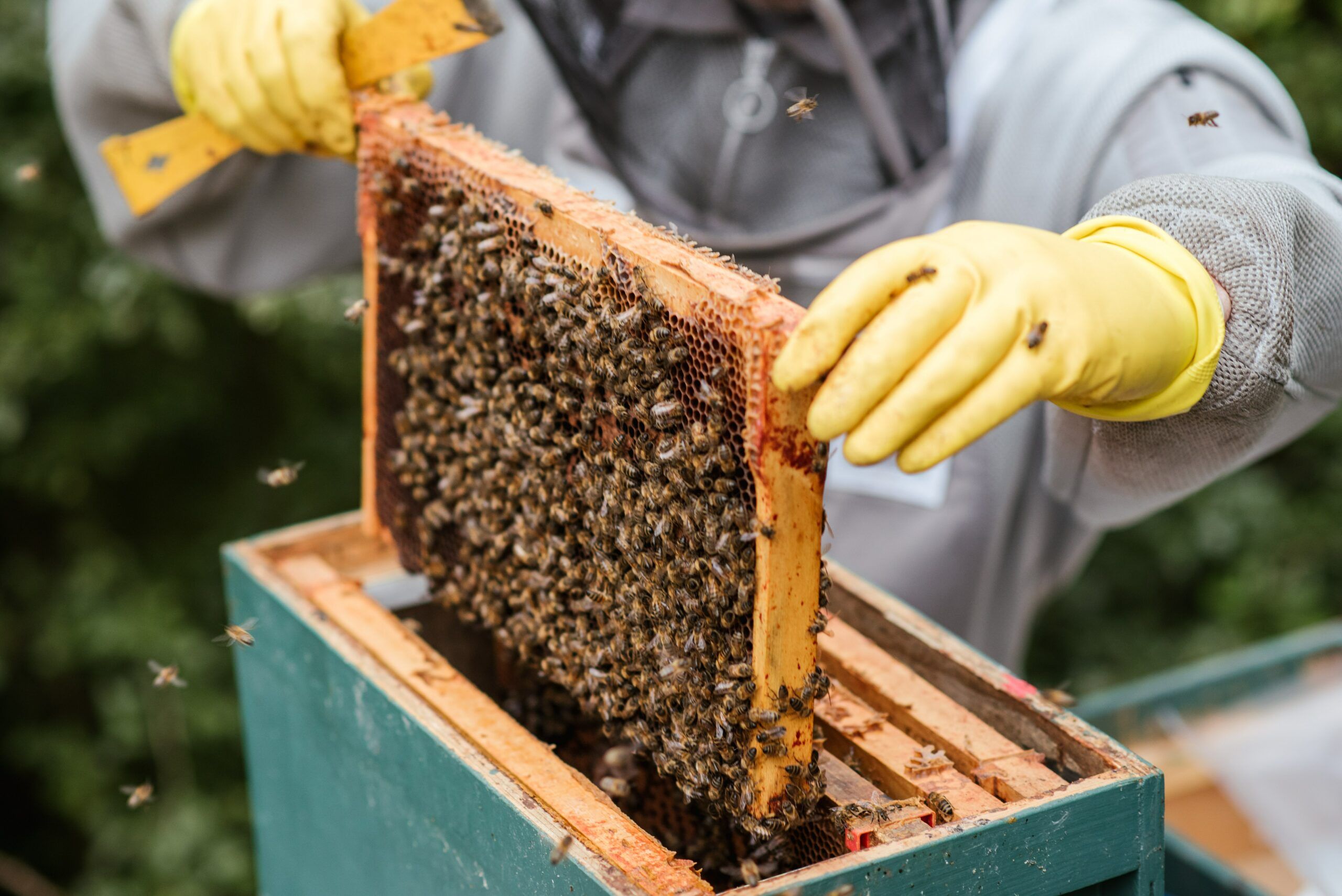 40%
Bee mortality rate in France over one season (Winter)
Normal mortality rate 5-10%
70%
Of the French territory is colonized by the Asian hornets
84%
Plants that depend on pollination
The disappearance of bees, what consequences for us?

Did you know?
The discovery of a 100 million years old nest at Mount Tronador, located on the border with Chile: It would be a nest of Halictidae, solitary bees that do not form a perennial colony but can live in a small community.
The discovery of a bee 100 million years old: kept in perfect condition in amber. This fossil was discovered in Burma in February 2020
Beekeeping collaboration
Honey production, climate change and all kinds of harmful changes are making life hard for bees. It is therefore essential to surround oneself well in order to protect and defend species essential to pollination.
Project location
As part of this project, we were able to find 20 hectares of forest land, courtesy of our volunteers involved in this project, to help us achieve it in the best conditions. Located in the Allier region, this land is filled with accacia trees. This place proves to be an ideal place for bees. Indeed, bees need space, calm and a wide variety of plants to thrive in their environment. A river is also in the middle of this domain. Ideal in times of great heat, bees can thus more easily withstand these complicated periods.
A passion that is transmitted
Alone we go faster, together we go further. AHSA is first and foremost the story of a group based on sharing and transmission.
Coaches transmit to athletes
Athletes transmit to younger athletes and the public
Volunteers transmit to runners
The club transmits to partners, etc.
This cycle allows us today to share about nature and the values of environmental respect. Together, let's create great opportunities for everyone!
The commitment 5%
Your commitment is our commitment. This year, we propose you to replace your textile gift with a 5% donation of your bib rate. The money collected will make it possible to buy beehives, help with polenization, and collect honey made in France!
Awareness
Through this project, we want to raise awareness among all participants to make an environmentally responsible gesture in return for the carbon impact emitted by the race. We are committed to fully managing the beehive production chain in which we will invest.
Long-term objectives
The long-term objective is to develop quality and responsible products that we can offer you on the supply races and/or refuelling of the finish, based on 100% made in France honey from our beehives.
Stay up to date with the latest information on events.