Have you registered or are you going to register for one of the Lake Annecy Marathon races?

4 distances will be on the program the weekend of April 13 & 14 : 5km, 10km, half-marathon and marathon! Each race offers fast and varied routes with long passages on the shores of Lake Annecy. The perfect opportunity to tackle your personal record! You will therefore need to prepare accordingly!

Structured training, with sessions adapted to your availability and playing fields (city, road, mountain, etc.), is a real asset for achieving your goal.

The Premium subscription to RunMotion Coach includes a personalized training plan, recalculated each week according to your state of form and availability, as well as specific advice on nutrition, physical preparation and mental preparation.
The RunMotion Coach app is compatible with Garmin, Polar, Suunto, Coros GPS watches, and the Strava and adidas Runtastic apps.

Put the odds on your side to succeed in your race with adapted training and advice from the official coach of the Marathon du Lac d'Annecy: RunMotion Coach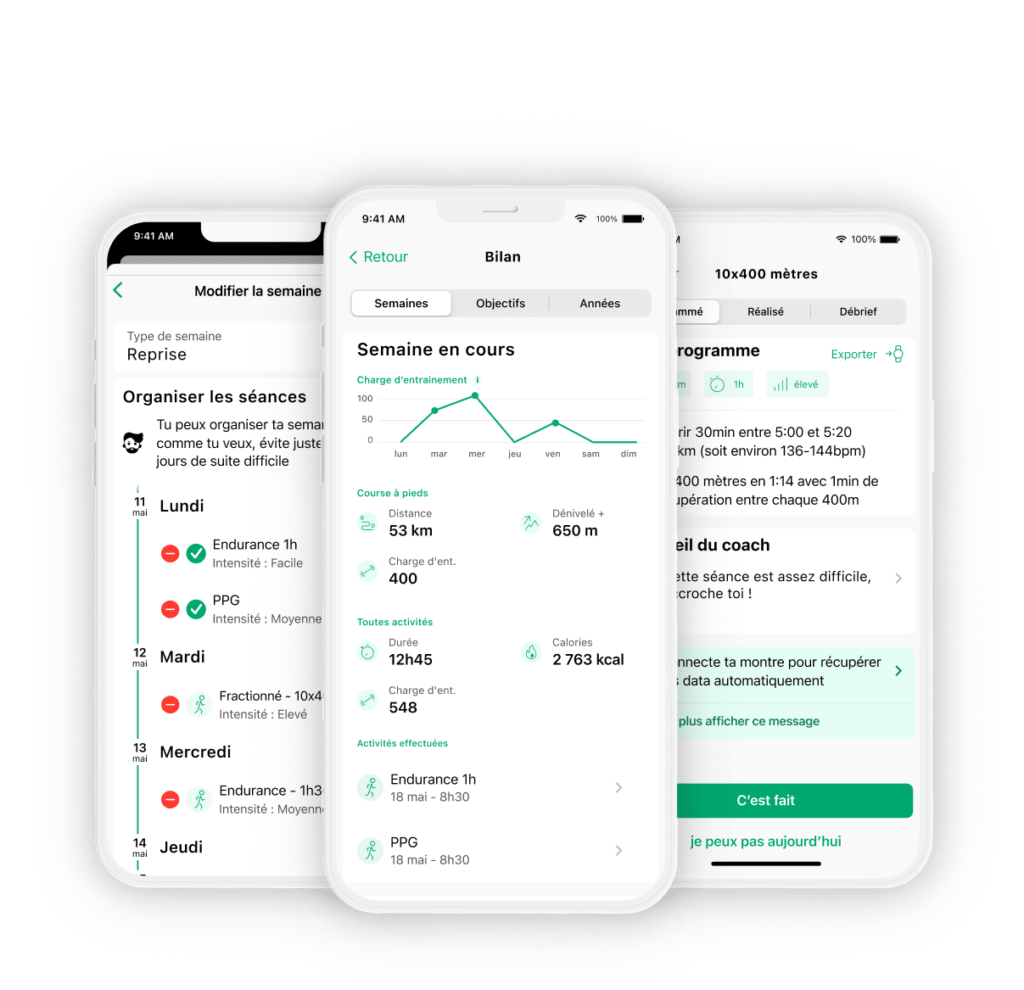 RunMotion Coach is the best French coaching app. Based in the Alps, the company was founded by high-level coaches and runners, including Guillaume ADAM, 1st Frenchman in the 2019 New York Marathon and winner of the Ultra Trail "XXL Race" in 2021.
RunMotion Coach's expertise lies in its scientific approach and the unique interaction with a virtual coach.
Be ready for your race with an adapted training program and motivation.
In the registration process of the Marathon du Lac d'Annecy benefit from preferential conditions.
All you have to do is run!
Take advantage of the code "ANNECY5" for your 3-month subscription and "ANNECY10" for your 6-month or 1-year subscription on the RunMotion Coach store.